Incoming Call Notification
There are two ways call notifications can come in.
In-app notification:
System notification:
In-app notification: If you have the Be My Eyes Agent app open as a tab in your browser.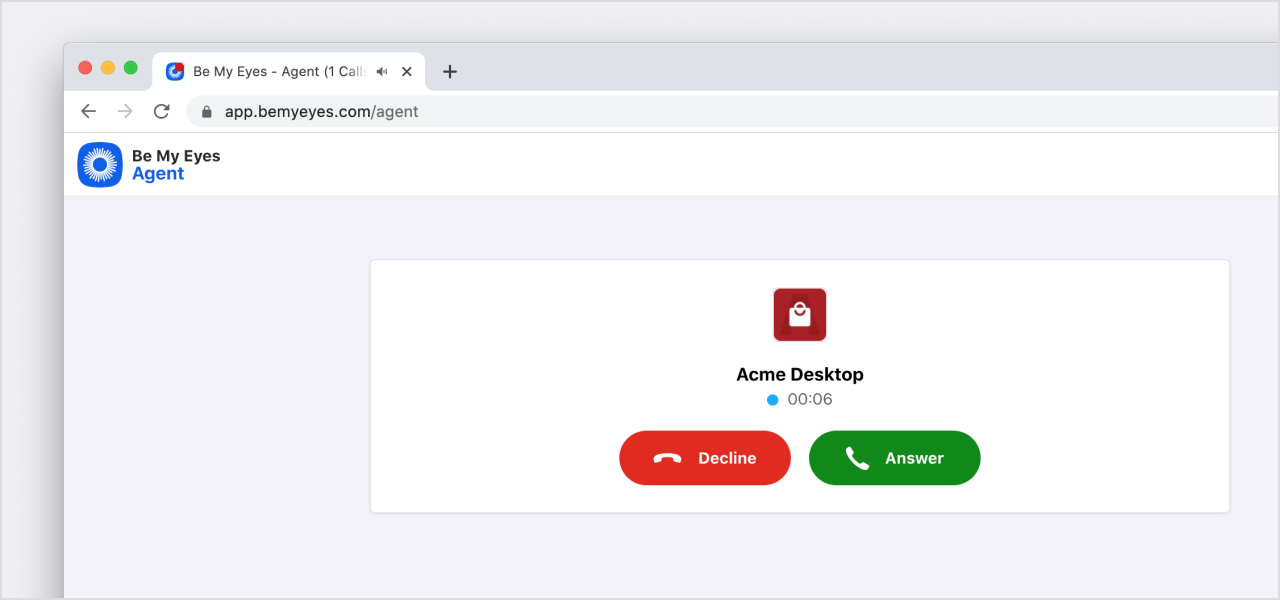 System notification: If you have the Be My Eyes Agent app closed as a tab in your browser. (example - Mac OS system notification)

In-call Features
While giving your customers visual assistance, there are several features you can utilize during the call. To start, you can always view the call queue in the top left corner of the browser. In the right hand corner, you can take notes on important themes on the call. These notes will be kept internal, and can be used to better understand the accessibility needs of your community.
Additionally, you have three buttons which you can click at the bottom of the screen during a call. On the left, there is a microphone icon which allows you to mute yourself during a call. In the center is the end call button, which you can use when your call is over. On the right, there is a "torch" button which can be used to turn on the user's smartphone flashlight. This can be used if the user's location is dark, or if you need additional light to effectively provide assistance. The torch will automatically turn off once the call ends.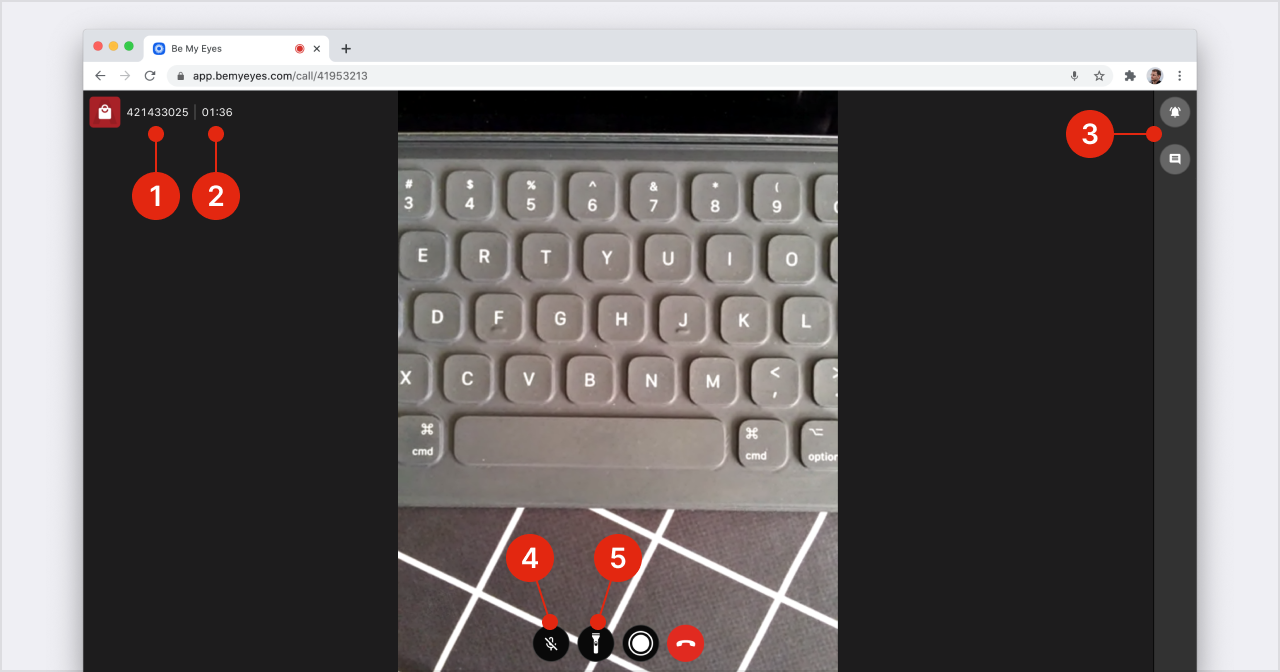 Call ID
Call Duration
Toolbar

Call queue - preview a list of incoming calls
Call Details - add notes and labels

Mute yourself
Turn on torch
Notes:
You can add notes to a call to store any information for future reference. Notes can also be seen and edited by managers and admins of the organization in the Be My Eyes Manager App.
Call labels:
Assign labels to a call during or after a call. Labelling calls allows managers to easily access custom statistics on calls - for example for measuring the number of calls regarding one particular product. Labels can only be created and edited by administrators.