Throughout your day, there may be times when you're unable to take a call. Whether you're jumping in a meeting or just taking a break from the hustle and bustle, you have the option to change your status in the Agent app.
Important note:
Please ensure that you communicate with your Specialized Help team to let them know if you are going to be unavailable during opening hours so that users still receive the support they need.
---
The availability switch offers two options:
AVAILABLE – You will receive calls when the company profiles you are assigned to are open.
UNAVAILABLE – You will not receive calls on any of your devices.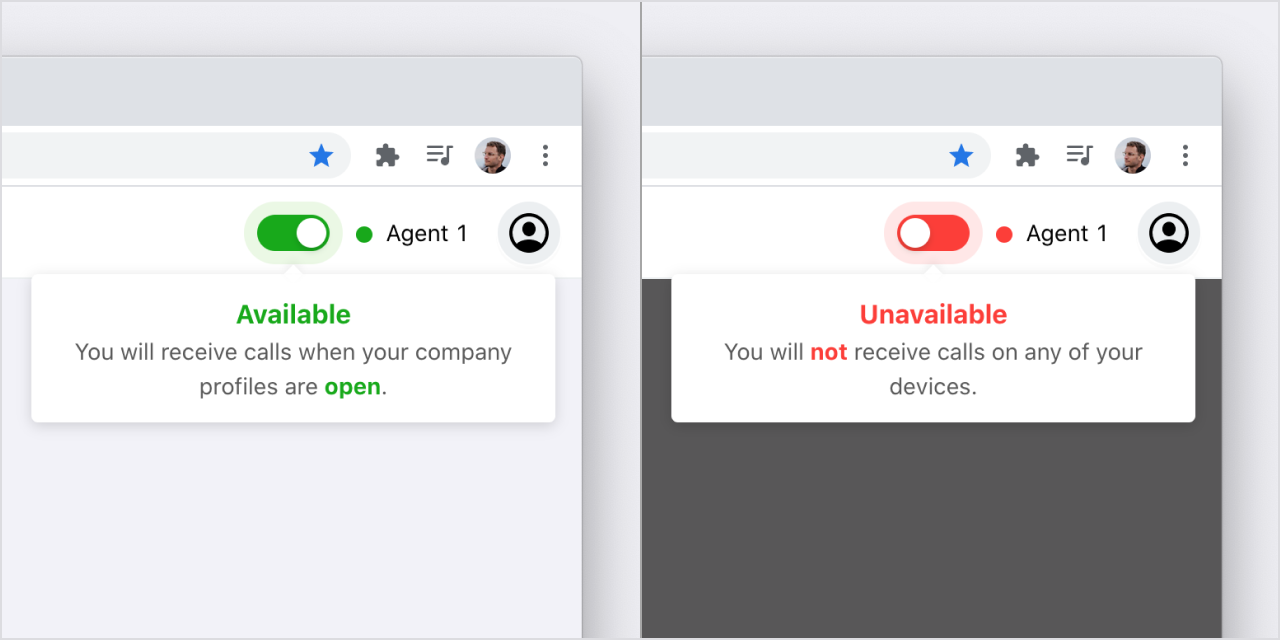 Remember to switch your availability back to available when you return and are ready to take calls.