The Be My Eyes Agent Web App offers a simple way to receive video calls from blind and low-vision and users.
Best practices to set you off for a good start:
Professional headset - Wired headset recommended.
VoIP optimized network - Use an Ethernet cable connection or have

increased bandwidth stability for superior

call quality.

Latest browser version - For optimal performance, it's best to use the latest browser version. Check to see if your browser is up to date.
Required specifications - See end of this article for the full list.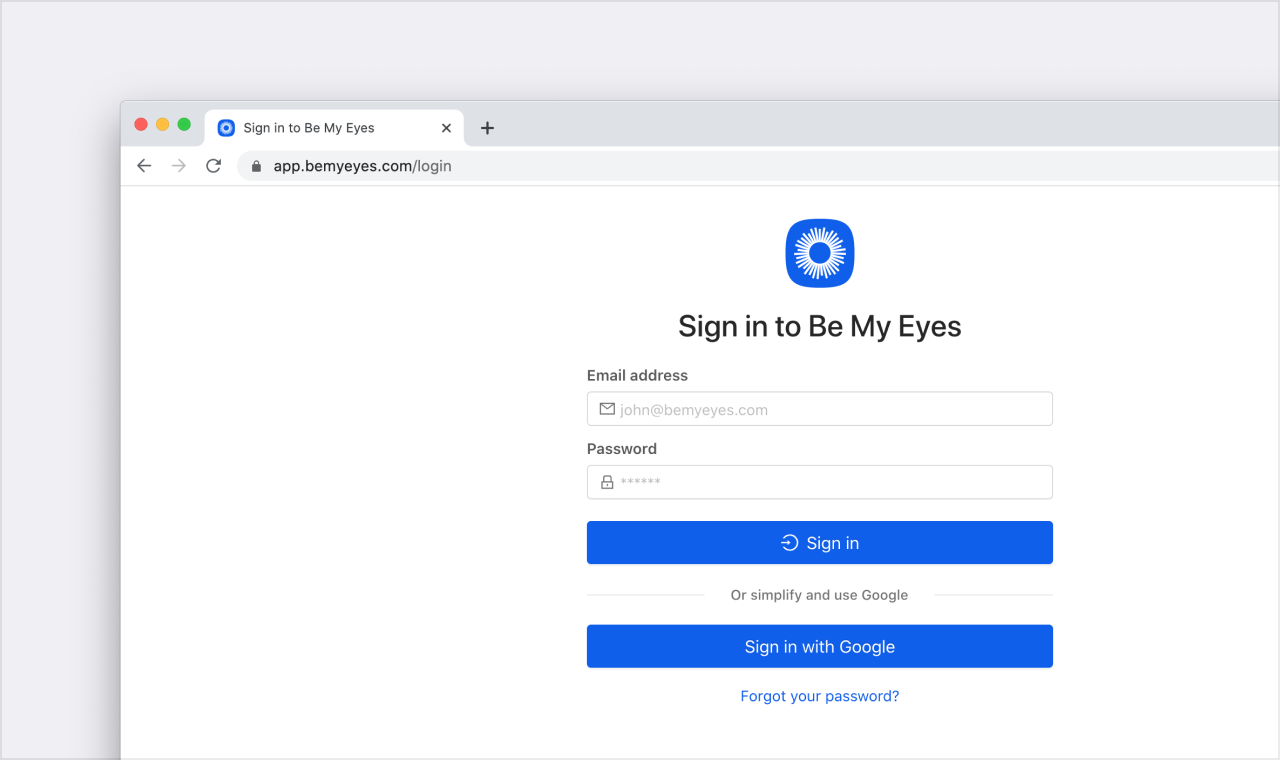 Access the Be My Eyes Agent App
Access the Be My Eyes Agent App at app.bemyeyes.com.
Sign in with your Agent Credentials.
Required System Specifications for the Agent App
Browser:
Operating System:
Microsoft Windows 10/11; macOS 10.10+; Chrome OS or Linux supporting the browsers above;
User with permissions required in order to:
Screen:
CPU:
Intel Core i5-2xxx @ 3.3 GHz+; Intel Core i7-2xxx @ 3.0 GHz+; Intel CPU 2.2 GHz + HD Graphics 2000 or later;
RAM:
Network:
Wired connection and broadband service.
Minimum 2 MB/s in both directions.
Quality of Service (QoS) configured, prioritising VoIP / RTP media packets with header values 0xb8 (Expedited Forwarding, EF) and 0x88 (Assured Forwarding, AF41).
Whitelisted IP ranges for Twilio's Signaling Communication and Media Servers listed at: https://www.twilio.com/docs/video/ip-addresses
Other: