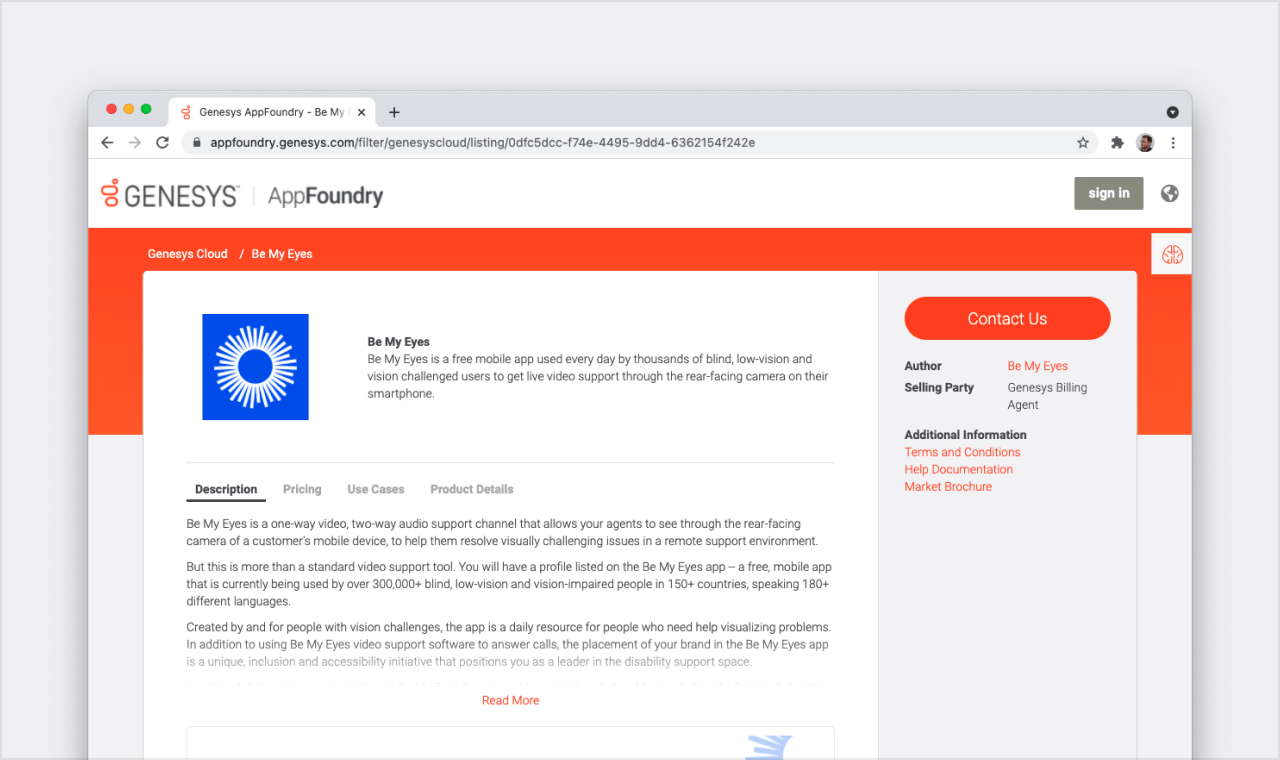 The following step-by-step guide will lead you through the process of installing Be My Eyes app integration.
Navigate to App Foundry > Search for "Be My Eyes" or navigate directly to Be My Eyes listing.
After enabling the Be My Eyes integration, from the Genesys "Apps" menu, open Be My Eyes.
You will first be presented with the installation wizard. Follow the instructions to install the app.
The installation process will create the following items for you at Be My Eyes:

an organization profile; your company storefront in the Be My Eyes app
a blind user test account for making test calls to your Genesys account

Once the installation completes successfully, you will be able to:

Add agents to Be My Eyes group and queue in Genesys Cloud Admin – You can complete the setup by adding agents to the "Be My Eyes Agents" group and to the "Be My Eyes Queue" queue using the Genesys Cloud Admin interface.
Customize your organization profile – You can customize your organization profile by accessing the Be My Eyes app from the Genesys Cloud "Apps" dropdown menu.
Test the Be My Eyes app from the blind user perspective – You have received an email with login credentials for a blind user test account. The test user has exclusive access to your private organization profile, located under the Specialized Help catalog in the Be My Eyes app. Use it to test the look and feel of your organization profile.