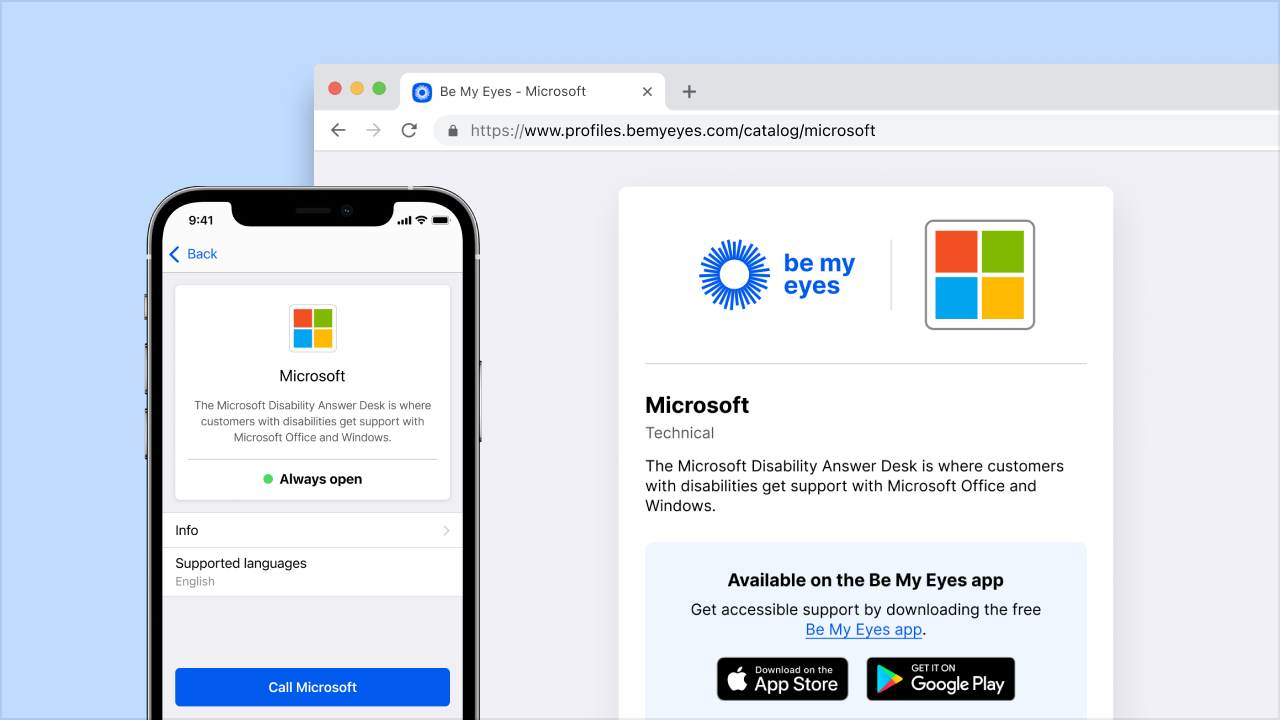 Be Seen – link directly to your Specialized Help (Be My Eyes) company profile in your communication channels.
For moments when you need to direct your customers to your Specialized Help (Be My Eyes) profile – the public profile comes in handy. In the Be My Eyes Manager, you can now find and share a public profile link to use across your channels. It offers a streamlined experience for new and current users and gives your company even better visibility.


If you are a Be My Eyes support provider, here's how to access your Public Profile URL
Log in to the Be My Eyes Manager App.

Navigate to Account Settings.

Each profile assigned to your organization will have a "Share" button. Clicking it opens a popup where you can copy the profile URL link.

How to best leverage your public profile?
Direct customers to your public profile page

on your accessibility website

. – For example, Microsoft directs its users to their Specialized Help profile directly on their

Disability Answer Desk

website as a way to get accessible support.
Direct customers to your public profile from within your communication channels (touchpoints): newsletter, social media, and other points of contact for your blind and low-vision customers such as SMS/chat or in-app placement. – example text: "Where to go for help: Get visual assistance through a video call on Be My Eyes app."