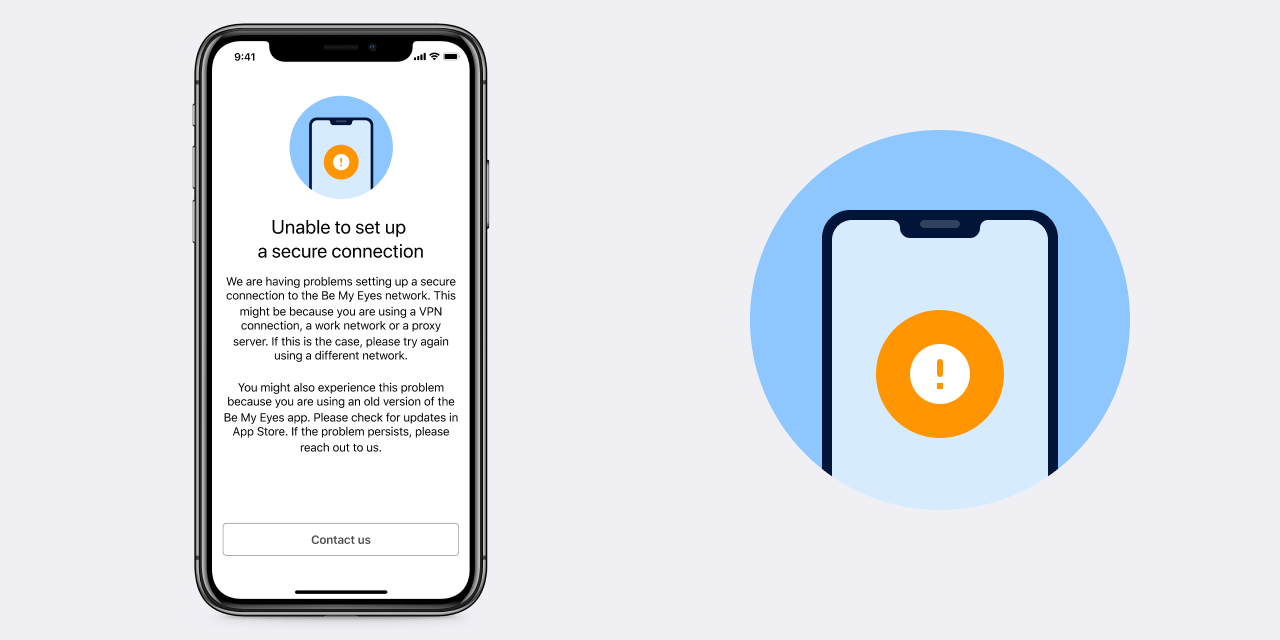 In a rare case when you open the Be My Eyes app and are presented with 'Unsecure connection' warning - we are having problems setting up a secure connection to the Be My Eyes network. This might be because you are using a firewall, VPN connection, ad blocker, a work network or a proxy server. If this is the case, please try again using a different network.

You might also experience this problem because you are using an old version of the Be My Eyes app. Please check for updates in App Store or Google Play Store.

If the problem persists, please reach out to us at info@bemyeyes.com.