The Be My Eyes App integration makes it easy to pick up calls from blind and low-vision users within Genesys. The app allows you to receive calls and offers accessibility-aware features such as Flashlight and Snapshots.
VIDEO: Genesys PureCloud Integration Demo - Online Shopping
Incoming call notification
Preview of incoming "Be My Eyes call notification" with two call-to-action buttons: Answer and Decline.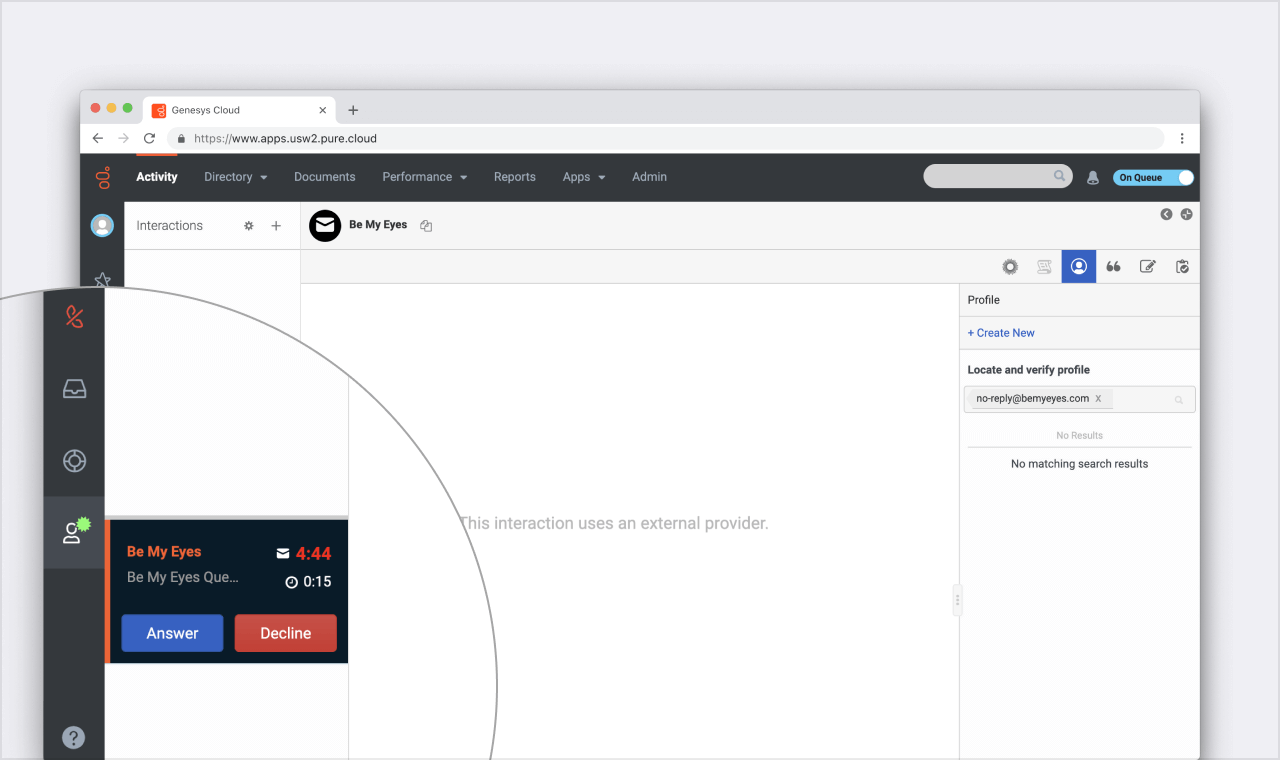 In-call Features
While providing blind and low-vision caller's visual assistance, there are several features you can utilize during the call.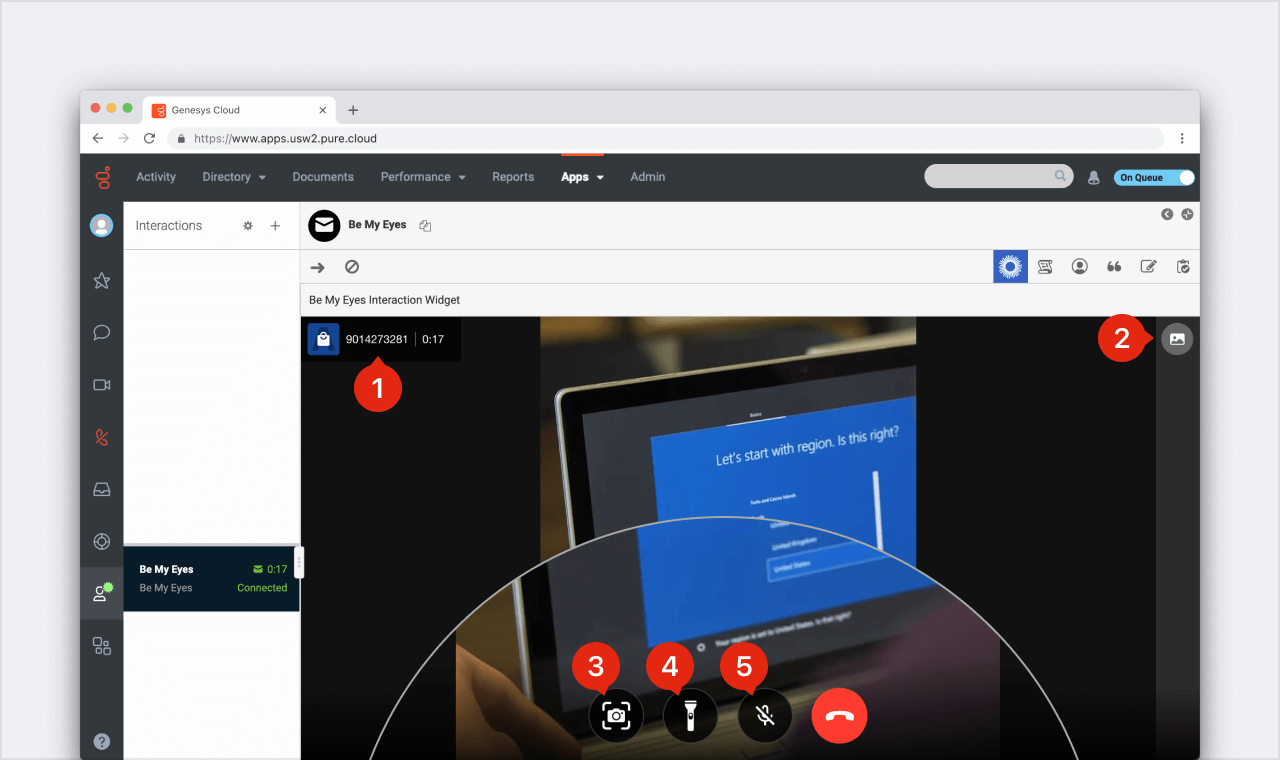 Call ID & Call Duration
Toolbar - Snapshots gallery
Snapshots - See more clearly with a still image. Great for reading small print. Snapshots are automatically deleted after each call.
Flashlight - Get a better view in low light, or when an image is blurry.
Mute yourself
Snapshots
For moments when you need to stabilize an image, zoom in, or just take a few extra moments to analyze the task at hand — use the in-app Snapshot tool. You can take a quick snapshot on the app which will be automatically deleted after the call. You can take single snapshots or multiple snapshots, preview them, and analyze them further to provide enhanced support. This tool can be incredibly useful if the caller is having problems stabilizing the camera or needs you to focus or zoom in on hard-to-read text. - Learn more about Snapshots in the following article.
After-Call Steps: Call Rating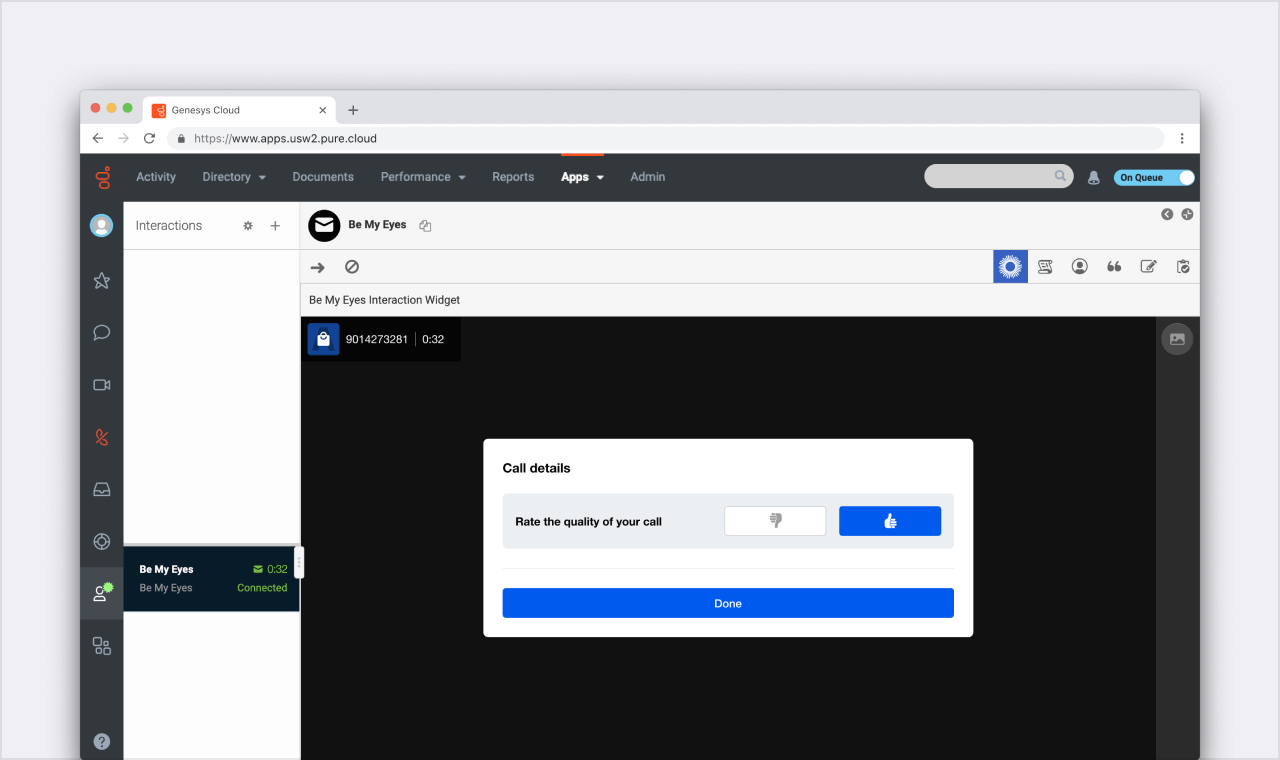 Call rating - Let us know about the quality of your call. If you had a successful call, select the "Thumb-Up" option. If you experienced issues, select the "Thumb-Down" option. You can then flag it for "poor technical quality" (bad video/audio quality) or "inappropriate behavior". Call rating is important for quality assurance. Your feedback is not shared with the caller, it helps us to improve Be My Eyes for everyone.